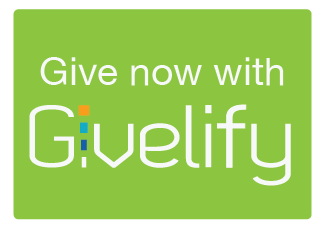 Ministry Partners
The Backbone of Our Organization
You can help us provide encouragement and support to the hurting. Our aim is to offer services regardless of an individual's ability to pay. Your generous donation will help us achieve this goal. All amounts are significant and tax deductible! Mailed donations can be sent to:
479 Sam Ridley Pkwy Ste 105 #213
Smyrna, TN 37167
To make a secure online donation in any amount, please click the "Give now with Givelify" graphic above. You can also favorite and donate to us on the Givelify App. Consider joining our Champions of HOPE, special supporters who believe in our work and donate on a monthly basis. One of the things we depend on as a nonprofit is consistency so that we can continue providing financial assistance to those who cannot afford the help they need. Be a Champion of HOPE. Donate now and select "Set Recurring."
Givelify App available for iPhones and Androids
Thank you 2022 partners!
Because of YOU:
We are reaching individuals in Tennessee and Georgia.
Believers are deepening their relationship with the Lord.
A wife is reframing old beliefs and walking with confidence in her God-given identity.
Grievers are moving from emotional incompleteness to emotional completeness.
Every prayer and every dollar has made a lasting impact. Thank you all for standing with us as lanterns of HOPE!
We welcome all levels of support. Join us as a…
Community partner
Provide Sponsorships, offer an EAP program to your employees, or host Grief Recovery Classes and in-service seminars at your location.
Praying partner
Commit to praying for our ministry and clients and sharing our mission with others. We believe in the power of prayer and strength in number.